Wake Up with : Forty Kinds of Buffet with a Selection of Main Dishes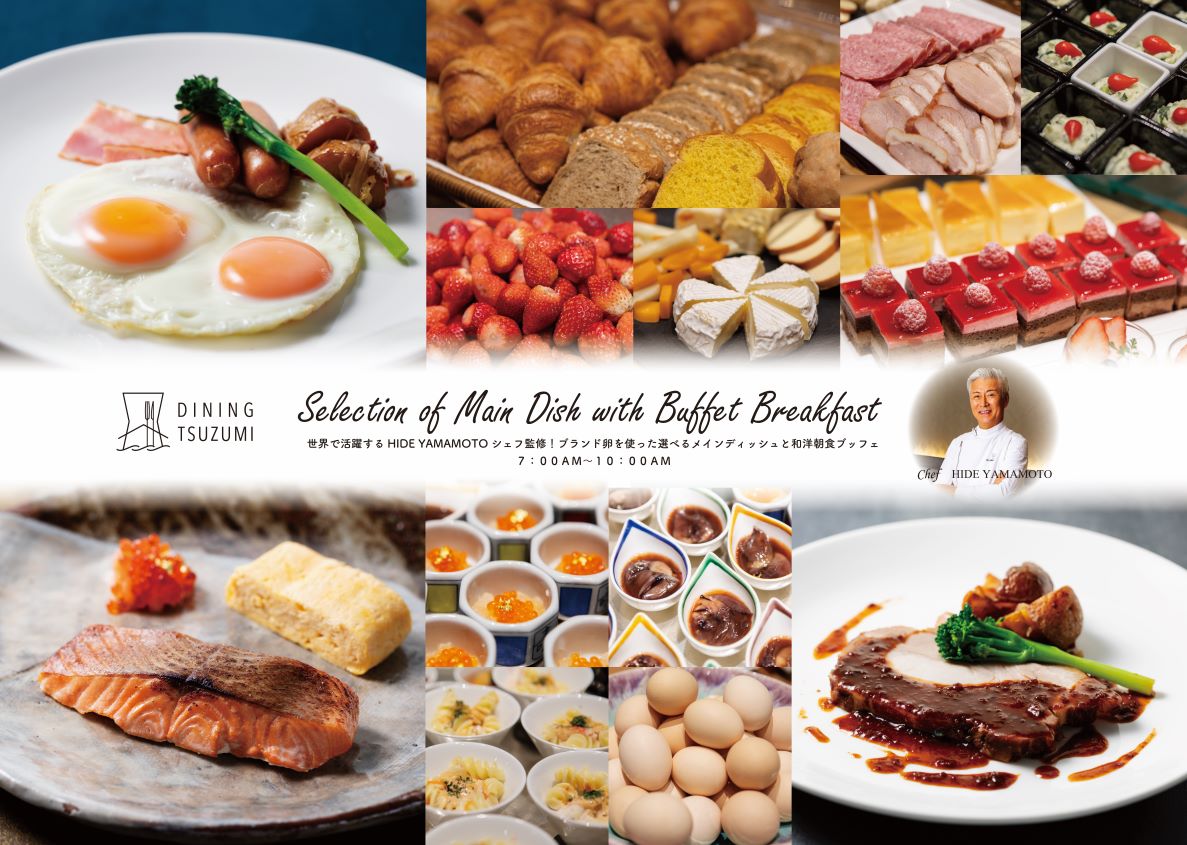 Experience Kanazawa's culinary culture with the wide variety of selections.
Breakfast is a key for the customers' great morning.
We consider it as an important part of Hotel's life. Please enjoy the breakfast served in a Japanese/Western buffet style
with a selection of main dishes using brand eggs produced in Ishikawa Prefecture and a wide variety of local ingredients such as Kaga vegetables,
based on the concept of "local production for local consumption,"
The menu of DINING TSUZUMI is supervised by Chef HIDE YAMAMOTO, who has produced restaurants all over the world.
For the main dish, we use "Noto no Megumi" eggs, which have a rich and full flavor and are grown in Noto's great nature, with clean air and fresh water.
You can choose from the following four main dishes
1) Scrambled eggs with sausage and bacon
2) Fried eggs with sausage and bacon
3) Today's grilled fish and Dashimaki Egg
4) Japanese-style roast pork with hot vegetables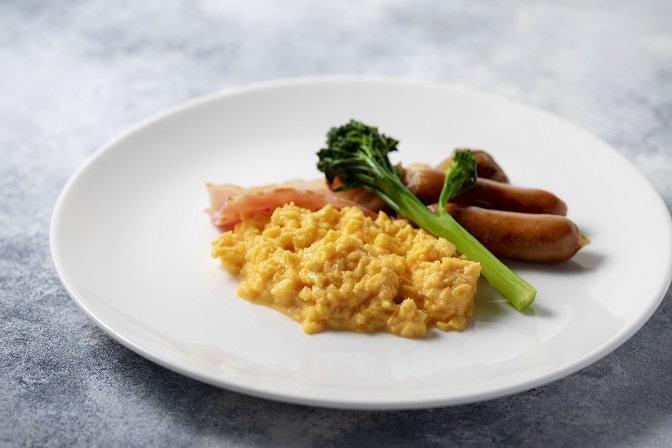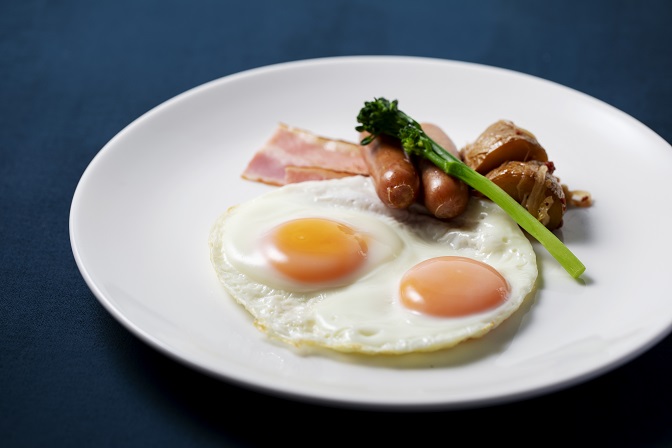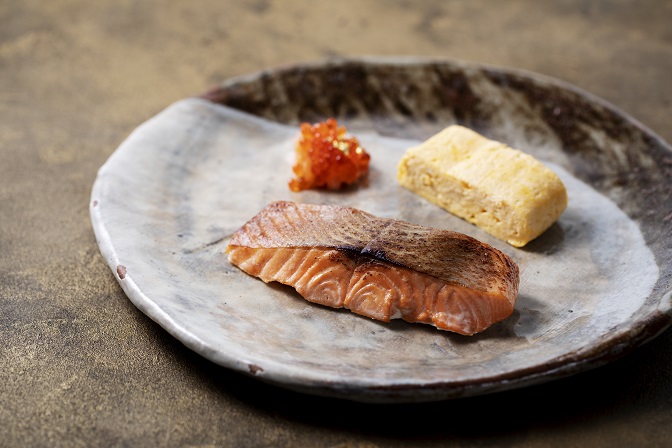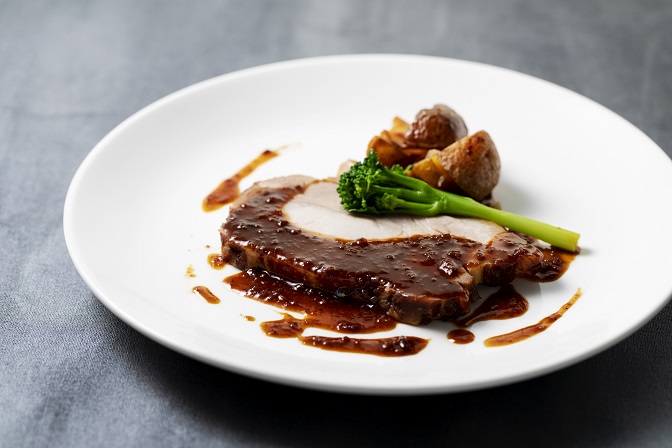 The buffet offers more than 40 different dishes from both Japanese and Western cuisines! (*Menu varies depending on the day.)
We adopt cooking methods that have been traditionally passed down in Kanazawa and our own unique ingredients.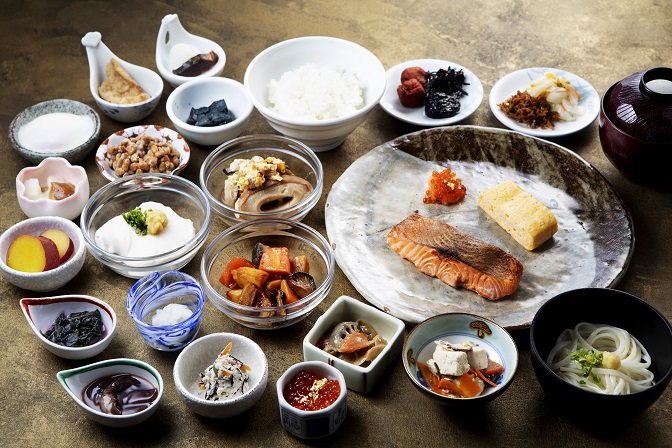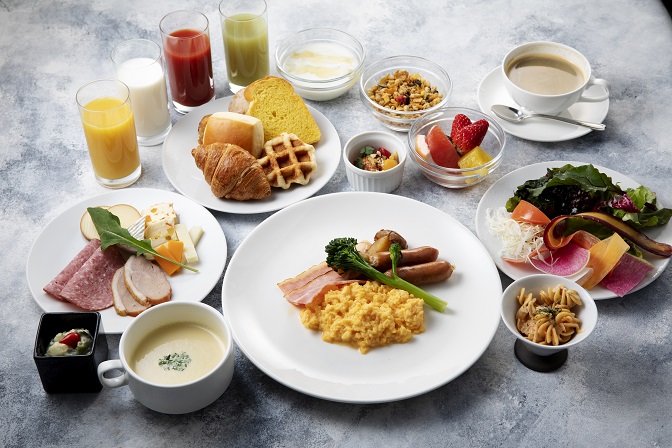 Please feel free to visit us even if you are not staying at Hotel Kanazawa.
We look forward to welcoming you.
Price: JPY 2,600 per person(tax included)
*Reservations can be made in advance.
▶Click here for online reservation
| | |
| --- | --- |
| Place | DINING TSUZUMI at the 1st floor |
| Hour | 7:00-10:00 (L.O. 9:30am) |
▶Menu 〈Breakfast〉
"Sparkling Night View × Japanese Sake" Happy Hour – Top Lounge Raspberry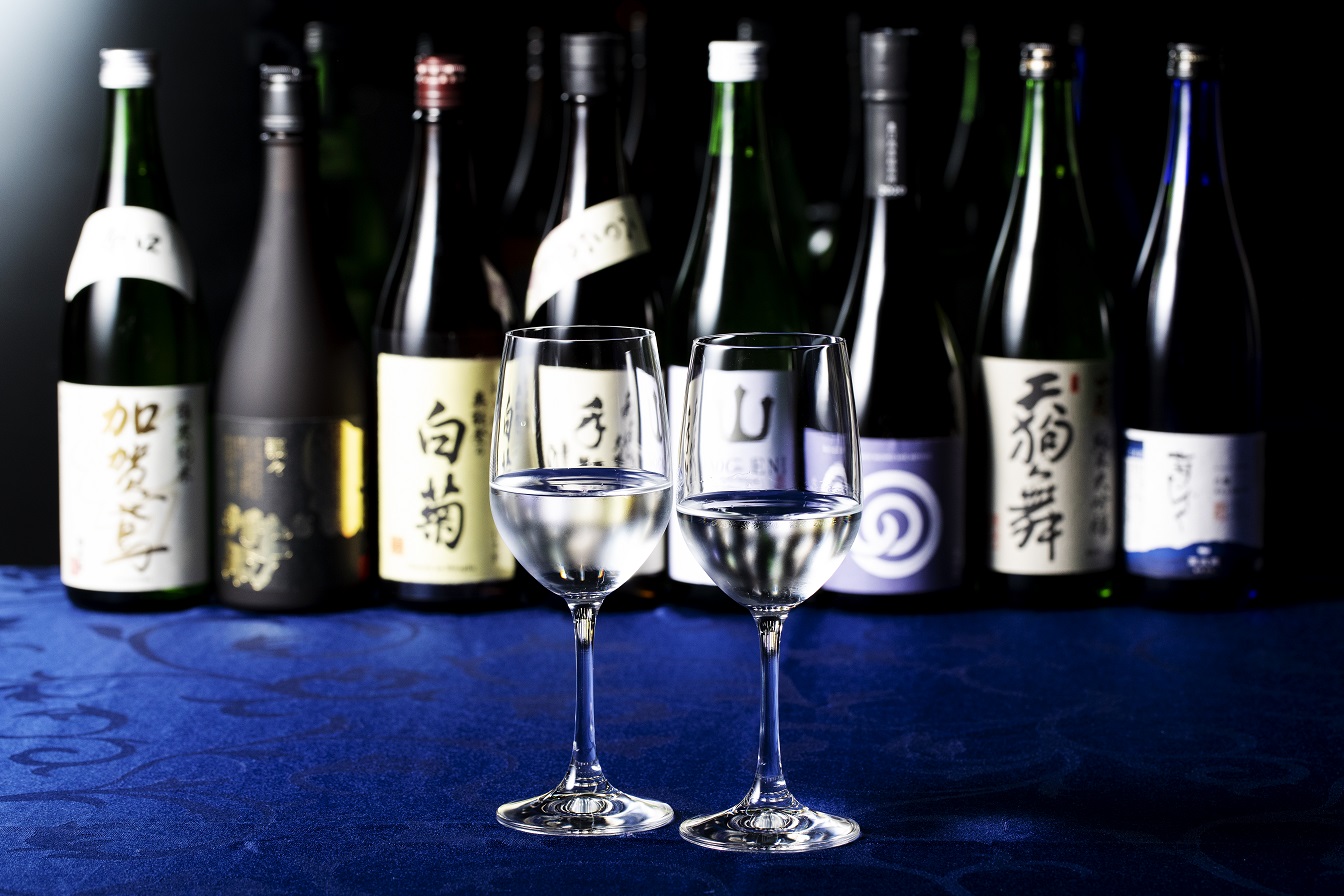 Announcing Sake Happy Hour – two hours of specially-priced drinks available as the sun sets over the panoramic Top Lounge.
This is the perfect time of year to spend early evening hours on the Top Lounge that floats above the city of Kanazawa.
Enjoy the best selection of locally brewed sake from Ishikawa Prefecture at very reasonable prices!
Price: ALL 700yen  (including tax)  *We serve Japanese Sake in wine glasses
Time: 5:00 PM-7:00 PM  *We are closed on Monday
Table Charge: JPY 500 per person (550 including tax)
*You can reserve a seat here.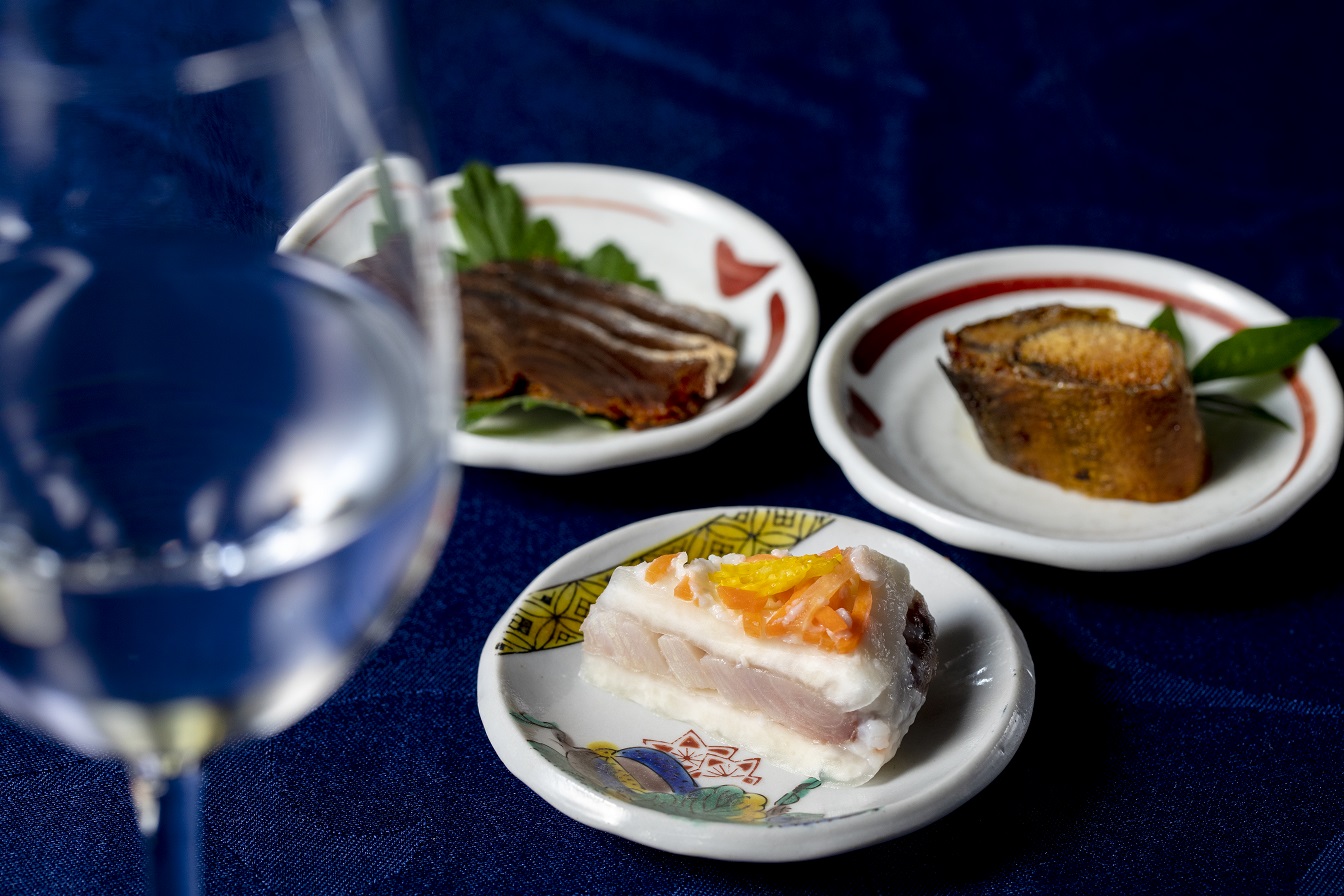 List of Japanese Sake:
Tedorigawa Arabashiri Daiginjo (Hakusan City, Yoshida Shuzo)
Noguchi Naohiko Junmai-shu (Komatsu City, Noguchi Naohiko Sake Brewery)
Sogen Junmai-shu Samurai Prince (Sogen Shuzo, Suzu City)
Okunoto Shiragiku Junmai Ginjo (Wajima City, Shirafuji Sake Brewery)
Tengumai Yamahai Junmai Daiginjo (Hakusan City, Kurumata Brewery)
KAGATOBI Gokkan Junmai (Fukumitsuya, Kanazawa City)
KUROOBI Junmai Ginjyo (Fukumitsuya, Kanazawa City)
Kiku no Shizuku Ginjo (Hakusan City, Kobori Shuzo)
and Beer, house wine, spirits, whiskey, and other alcoholic beverages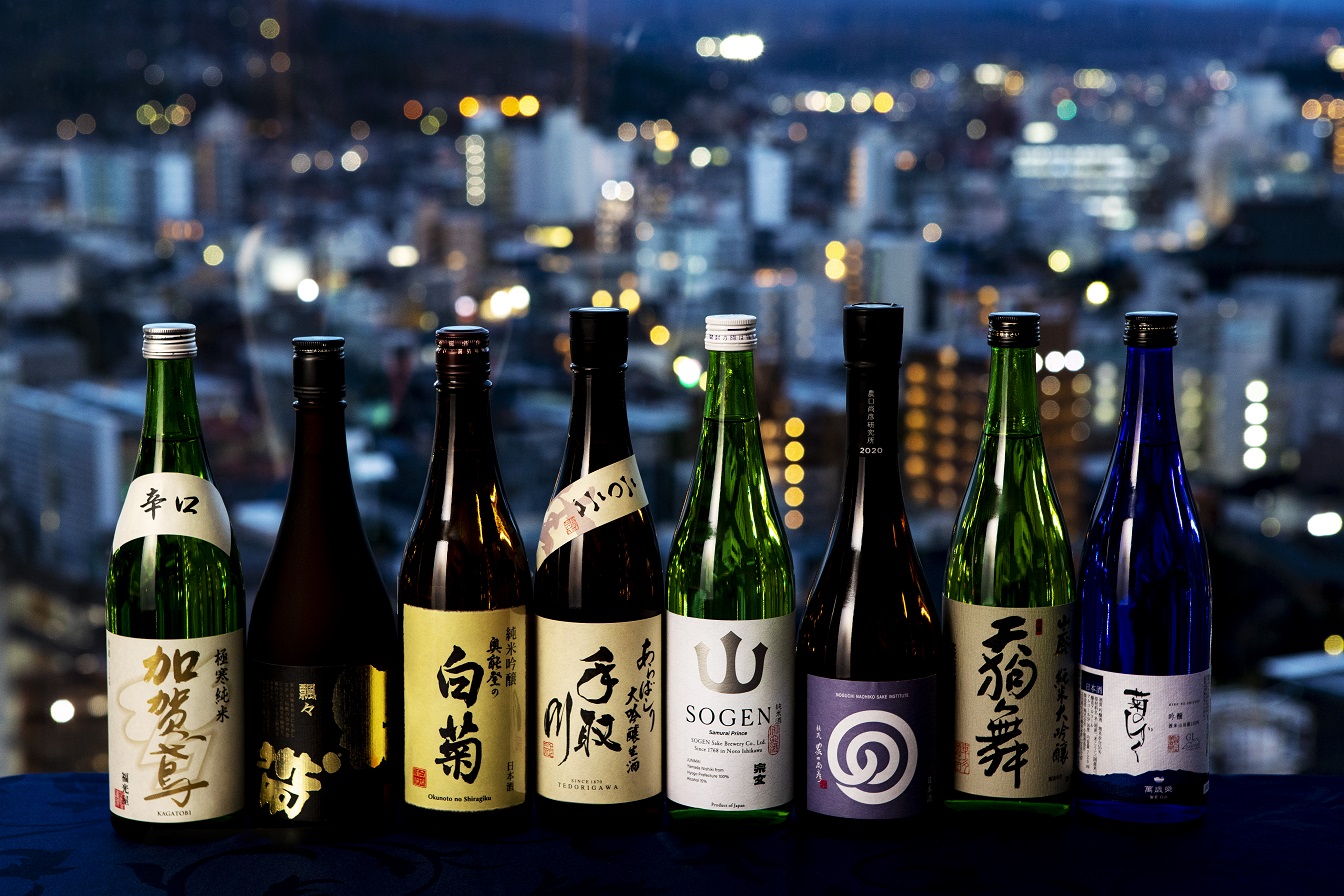 *The menu is subject to change depending on availability.
Restaurant and Bar
These restaurants are directly managed by the hotel.
Enjoy sophisticated cuisine and service that only our hotel can provide.
1F DINING TSUZUMI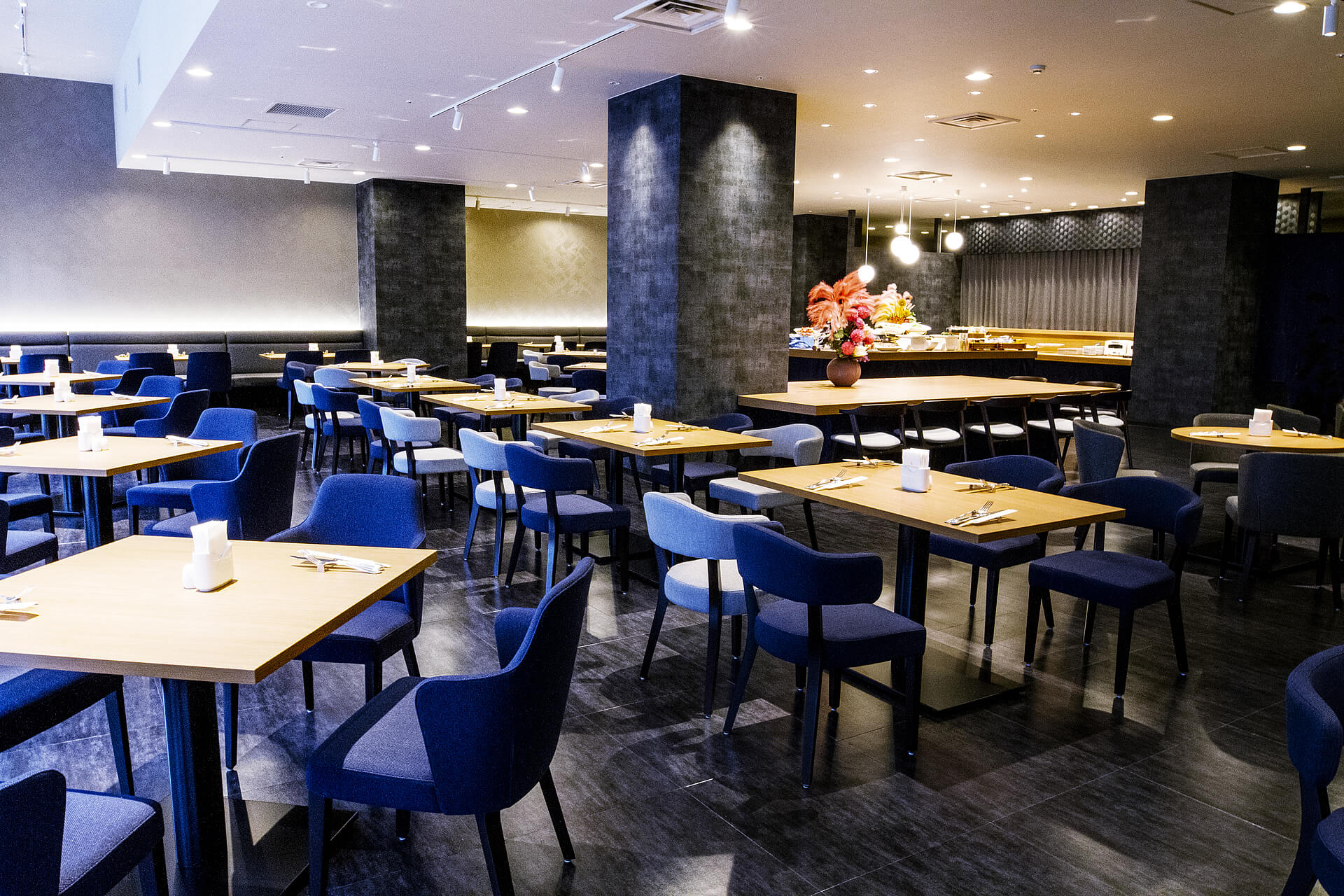 | | |
| --- | --- |
| Breakfast | 7:00am – 10:00am(LO 9:30am) |
| Lunch | 11:30am – 2:30pm (L.O. 2:00pm) |
| Dinner | 5:00pm – 10:00pm (L.O. 9:30pm) |
| Private room | Private room is available. *Reservation required |
| Floor | 1F |
| Reservations / Inquiries | 076-223-1201(7:00~22:00) |
16F Top Lounge Raspberry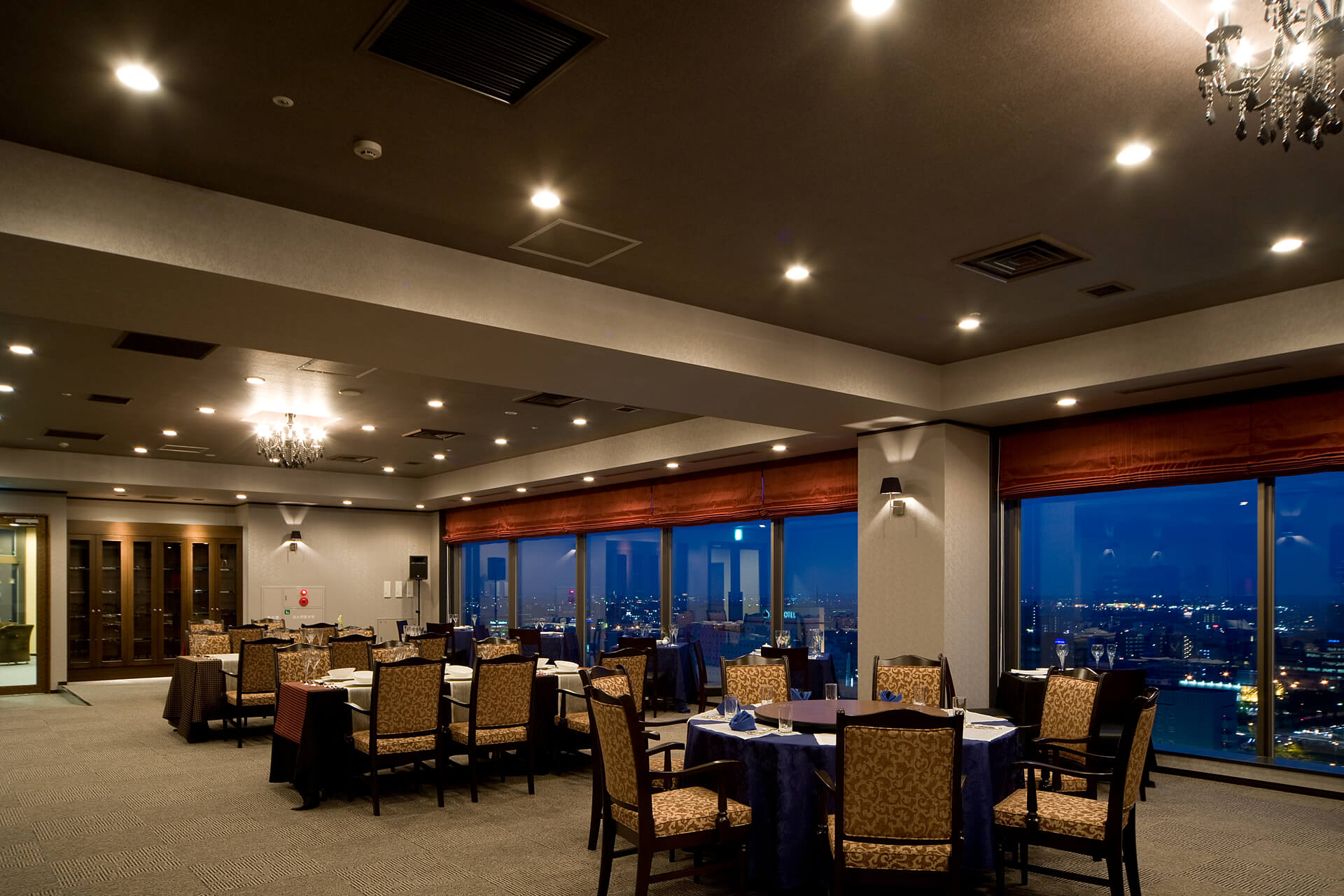 Located on the top floor of Hotel Kanazawa.
A special time surrounded by the sparkling night view.
An extensive Japanese food menu are available in addition to cocktails, wine and Japanese Sake.
Please enjoy the chef's specialties while overlooking the view of Kanazawa.
Tilt your glasses to the quiet night and spend relaxing moments.
| | |
| --- | --- |
| Opening hours | 5:00pm -0:00am |
| | Last Order: Food 10:00pm, Drink 11:30pm |
| | *We are closed on Monday |
| Private room | Available *Reservation required |
| Floor | 16F |
| Reservations / Inquiries | 076-223-1203 |